Career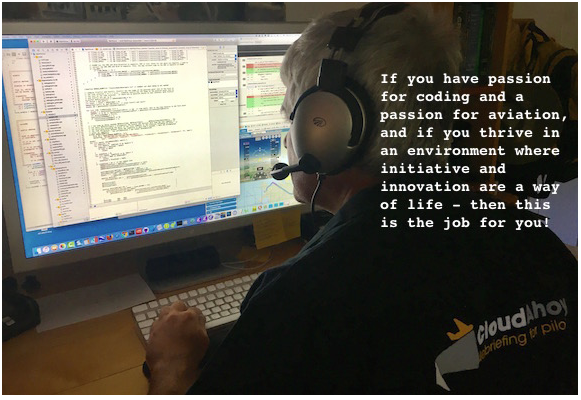 .
Being a pilot and/or having a strong interest in aviation it is a big plus. We contribute to flight training tuition.
We work hard and have tremendous fun doing it. We like each other, we love our customers, and are passionate about bringing to aviation the fantastic power of technology.
Location: Boston, MA area is preferable. Remote location: possible.
To apply: jobs@cloudahoy.com