About Us
CloudAhoy builds flight debriefing products for pilots.
CloudAhoy brings technology to post-flight debriefing, adding value to any flight training, enhancing the experience of flying, and helps make better pilots. This applies equally to primary, advanced, and recurrent training, and to day-to-day flight operation for self-improvement, and for fun.
CloudAhoy was founded by a pilot-engineer, and we continue to keep the spirit of love for aviation and love for technology, and we flourish on the support and feedback from our users.
We believe that technology makes the debrief way more effective than reliance on memory and pencil and pen. We use computers for flight planning and while in the air - they should also be used for post-flight debrief.
We believe that objective and analytical post-flight debrief significantly increases the effectiveness of learning. The ability to relive and review the flight in a calm environment with clear brain is very effective compared with going up in the air again to relive it.
We believe that this is especially true in the 21st century when pilots rely heavily on automation in the cockpit, yet need to retain and constantly practice all pilotage skills, manual approaches and other maneuvers.
We believe that good debrief should be accessible to every pilot, including general aviation.
We believe that fun is an integral part of flying and embed the fun aspect in our products.
Founders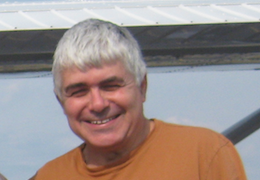 Chuck Shavit
Chuck writes the code and does all the software development. He is a pilot since 2009 with instruments rating, and he is currently pursuing a commercial rating. Before CloudAhoy Chuck held technical and managerial positions in various domains, in many cases as an inventor and founder or co-founder. He has a physics degree from Tel-Aviv University.
For the past 25 years he's been living in the Boston area. Chuck was born in Israel and has three kids. He loves technology, dogs, tango and good books and loves to fly.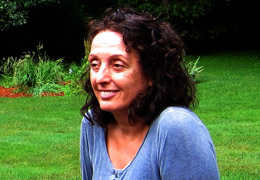 Tani Shavit
Tani does the project management and takes a leading role in the design. Before CloudAhoy Tani led software development teams in diverse technologies, in startups as well as large established companies. She holds a B.Sc. in Mathematics from Ben-Gurion university, and a BFA in Sculpture from MassArt, Boston.
Tani lives in the Boston area with her family and travels frequently to Israel. She shares her time between software development, working in her sculpture studio, and tango. She loves flying in the right seat.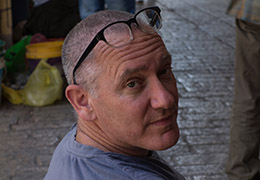 Etan Rozin
Etan does all aspects of the User Interface, ranging from the application flow to screen layout and graphical look. Etan has been doing UI work for decades, has worked as a consultant with dozens of companies, large and small. He holds a degree in Industrial Design from Bezalel Academy of Art and Design, Jerusalem.
Etan loves photography and plays the flute (badly).
Our Story
(as told by CloudAhoy's founder and CEO, Chuck Shavit)
CloudAhoy was founded in 2011 as the fruit of merging two passions: passion for technology, and passion for flying.
A couple of years before that I fulfilled a lifelong dream and became a student pilot. It so happened that at the same time the iPhone was making its first steps into the forefront of technology. As a software developer and entrepreneur, I was intrigued, so I wrote a little toy program to capture a 3D flight track using the iPhone's internal GPS and display it on Google Earth - and became addicted to it. I added more and more features, and when I did my instrument rating I accelerated the pace of adding features, and it became an essential component of my training.
As the app became increasingly useful for me, I started sharing it with friends. The iPad came out and changed aviation forever. Two other team members joined: Tani Shavit, a software engineer and manager and also my wife, and Etan Rozin, a UI designer and a long-time friend - the three of us collaborated on many projects in the past. CloudAhoy was born.
In the years since, our user base grew significantly, we have grown our team, and the capabilities of CloudAhoy have been rapidly expanded. Valuable feedback and requests from users have greatly shaped the development. This tight relationship with our users around the world is fundamental to our approach, and we feel blessed to have it. We have a team who all share the double passion for technology and aviation, and we are proud to create a product that helps to make better pilots.
In April of 2023, CloudAhoy joined ForeFlight, a Boeing Company, to provide a seamless digital ecosystem that touches all phases of flight. We are excited to become part of ForeFlight and Boeing, and for the opportunity to have a growing impact on aviation safety. We have known the ForeFlight team for many years and share a passion for aviation and the customer.
Chuck (Tsachi) Shavit
Media Kit
Download the CloudAhoy logo in several appearances. The logo appears with and without the CloudAhoy name and for use on both light and dark backgrounds.
The files are Photoshop PSD files and are resolution free so the logo can be resized to any size and exported in the desired format