NAFI members' Discount for CloudAhoy Subscription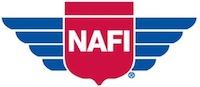 Founded in 1967, the National Association of Flight Instructors (NAFI) is dedicated exclusively to "raising and maintaining the professional standing of the flight instructor in the aviation community."
We at CloudAhoy are happy to offer a discount to members of NAFI. CloudAhoy appreciates the role flight instructors' play in training new pilots, and in providing recurrent training to existing pilots to help them maintain safe flying practices including ongoing risk management skills. NAFI members also cultivate the joy of flying..
Active NAFI members price - 33% off regular price
CloudAhoy Standard: $43.55 (regular price: $65)
CloudAhoy Pro: $100.50 (regular price: $150)
Check your eligibility Buy
CloudAhoy brings technology to post-flight debriefing, adding value to any flight training, enhancing the experience of flying, and helps make better pilots. This applies equally to primary, advanced, and recurrent training, and to day-to-day flight operation for self-improvement, and for fun.